Our Fall event featured Passport Unlimited and a powerful narrative from Roger Blier and Steve Esau as to the extraordinary journey the company has experienced and a process of observation, analysis and application enjoyed by the participants.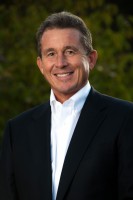 Roger Blier, Chief Executive Officer and Co-Founder, and Steve Esau, Vice President of Sales, had met originally at San Diego State University as competitors — both had been recruited on the team as catchers.  But over time, their respect for each other's play and work ethic led them to a deep friendship.  That friendship produced a rich ministry to the team and the local business community and has lasted over 30 years.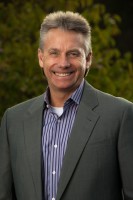 Now they cooperate in an extraordinary business venture.  Passport Unlimited's goal is to create mutually rewarding relationships by connecting customers and businesses together through an exclusive collection of restaurants, merchants, hotels and entertainment venues.  The company was founded in 1986 as the first dining program targeted at business professionals, offering significant discounts and repeat visits at participating upscale restaurants. Passport Unlimited includes both corporate and individual members and has expanded its discounts to include retailers, services and attractions.
Today, Passport Unlimited has over 750,000 member nationwide, with 10,000 total participating vendors and 950 Passport Unlimited restaurants, and growing!  But the most remarkable aspect of their business is in their core values and the way they walk out their Christian faith in their sphere of influence.