Sozo Wines is a company built on the vision that business is one of God's great avenues of ministry; the influence and resources that flow through the business community are from God and for His glory.  Martin and Beth Barrett operate this extraordinary company and are inviting business leaders – especially couples who work together in a company – to an afternoon of mission-related fellowship and evening of culinary enjoyment.
Martin and Beth have proposed a unique adaptation to the Just Business Roundtable (JBR):  This Roundtable was held at their wine distribution center in Seatac, WA. The conversation circled the Four Pillars of a Just Business, and focused on family-run operations – culminating with a dinner and wine-tasting.
---
Steve Gandara is an extraordinary human being.  He operates a consulting company, Excellent Cultures, that impacts the cultures of a growing list of impressive businesses using state-of-the-art scientific tools.  He holds regular two-day seminars that help business leaders understand the reality of their leadership abilities as it relates to their own company's culture.  AND Steve and his wife open their home to a surprising number of foster children, while leading two C3 Forums and being a mentor and friend to many.
---
This event featured Don Wood and Icicle Ridge Winery, and included a weekend full of enjoyable activities.
-Friday evening social hour at the Icicle Ridge Downtown Tasting Room
-Saturday morning, 8:30am to 12:00 noon JBR event at Icicle Ridge Winery
-Saturday evening "Music on the Lawn" concert
-Sunday morning time of worship together at Barry & Joan Horn's home
---

Our Fall event featured Passport Unlimited and a powerful narrative from Roger Blier and Steve Esau as to the extraordinary journey the company has experienced and a process of observation, analysis and application enjoyed by the participants.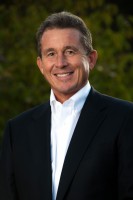 Roger Blier, Chief Executive Officer and Co-Founder, and Steve Esau, Vice President of Sales, had met originally at San Diego State University as competitors — both had been recruited on the team as catchers.  But over time, their respect for each other's play and work ethic led them to a deep friendship.  That friendship produced a rich ministry to the team and the local business community and has lasted over 30 years.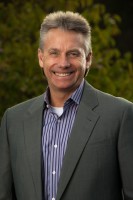 Now they cooperate in an extraordinary business venture.  Passport Unlimited's goal is to create mutually rewarding relationships by connecting customers and businesses together through an exclusive collection of restaurants, merchants, hotels and entertainment venues.  The company was founded in 1986 as the first dining program targeted at business professionals, offering significant discounts and repeat visits at participating upscale restaurants. Passport Unlimited includes both corporate and individual members and has expanded its discounts to include retailers, services and attractions.
Today, Passport Unlimited has over 750,000 member nationwide, with 10,000 total participating vendors and 950 Passport Unlimited restaurants, and growing!  But the most remarkable aspect of their business is in their core values and the way they walk out their Christian faith in their sphere of influence
---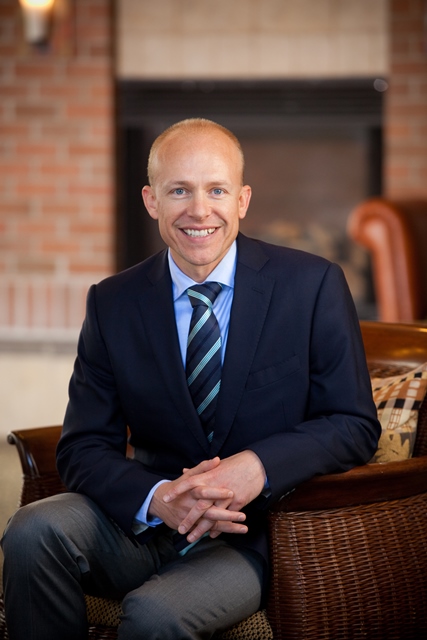 Starting with four family employees in a three-car garage, Electric Mirror has grown to well over 200 employees in a new 50,000 square foot facility (plus a 25,000 sq ft warehouse) in Everett, WA.  Electric Mirror provides state-of-the-art, technologically enhanced mirrors to luxury hotels and a growing residential client base and holds 38 industry-leading patents on their remarkable product line.  They have added sales offices in London, Dubai and Hong Kong and have almost 300 showrooms in the United States and Canada.  The company's reputation for product originality, flexibility and quality is unmatched in the industry.  More importantly, the foundation of the Mischel family's version of the American dream starts with God, then family, then the business.
Jim Mischel, son of the inventor and patent attorney-turned CEO of the company, considers it his responsibility to steward Electric Mirror's success and influence to expand God's kingdom on earth.  Known for his outspoken faith and generosity, Jim and Electric Mirror are a beacon for good.
---


This JBR event featured Coldstream Capital, one of the more respected and successful financial services companies in the area.
Coldstream's services include independent wealth management, comprehensive financial planning, customized investment portfolios, family office services, employer sponsored retirement plans and endowments and foundations, but Roger seems to light up when his Disabled Advisory Services (DAS) are mentioned.  Roger is president of the board of Outdoors For All (a leading nonprofit providing adaptive instruction in outdoor recreation for people with physical, developmental and sensory disabilities) and has been involved there since 1991.  This interest led him to develop the DAS initiative within Coldstream.
Attendees were enlightened and challenged by Roger's view of professionalism, integrity and community service.
---


This JBR event featured Korum Automotive Group, one of the more respected and successful companies in Pierce County.
The Puyallup dealerships under Jerry's charge (Ford – Lincoln, Hyundai, and Mitsubishi) have won numerous awards for customer satisfaction in sales and service, and many more awards for extravagant community service.  Happily married for 47 years and selling cars for longer than that, Jerry brought a warm heart, enthusiastic ideas and vast experience.
---
This event was hosted by Denny Fitzpatrick, renowned hotel manager and ex-Husky football quarterback.  The day included an exclusive inside look at how Denny is working to express his faith through exemplary excellence and self-sacrificing service.In our February JBR, Denny Fitzpatrick showed us around the luxurious Willows Lodge in Woodinville, Washington.
"Willows Lodge was a Just Business Roundtable dream come true. Great leadership/management, great venue, and fantastic service."

---
Tim Turner and the wonderful people over at Subsplash hosted our November JBR event. They shared with us about the kingdom work that is being done in and through their company.
---
Don and Kristen Wood hosted our August JBR at Icicle Ridge Winery in Leavenworth, Washington. They welcomed us "Home." Their passion for customers, compassion, and fun was evident to everyone.
---
Steve, Casey, and Tyler Bell hosted an amazing JBR at Bellmont Cabinets and shared with us how their faith informs their outstanding company values and operations.
---